A QuickBooks How to Get Setup Right the First Time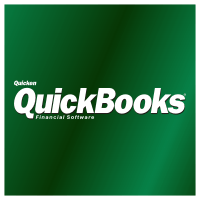 If you are running a business, or are thinking of starting your new business, you will soon come to realize that you need great accounting software. QuickBooks is an accounting software program that is popular due to its ease of use. Also, it is continuously updated and supported by many third-party vendors which adds functionality to this already great software. However, every company is different and requires a different setup. It all depends on many factors that a company may possess. Attaining a correct setup the first time will allow you to maintain your financial records with ease and without having to constantly troubleshoot problems later on. With us, you will get a QuickBooks how to get setup right from the beginning.
We are Intuit Certified ProAdvisors and we will provide you an optimal QuickBooks accounting setup. Our Certified ProAdvisor Help ensures that you will get a thoughtful implementation of your accounting software. QuickBooks software is also available to you if you are already running a different accounting software. Although existing companies have to go through a conversion process, it is still possible to attain QuickBooks as your accounting software. Our Certified QuickBooks Help listing on Intuit's site ensures we are trained specifically on QuickBooks software.
Ensuring that you attain a QuickBooks setup that works for you is important for us. Each version of QuickBooks comes with different capabilities. In order for your company to get the correct setup, we go through various questions to make sure you get the correct setup you need. Once all important features and functions are recognize, we provide the most suitable version of QuickBooks. Installation then commences and we begin to fill the necessary initial data in order to get you started right the first time.
Contact True Financial Talent and discover how to better manage your business today!
Learn more about the QuickBooks Intuit Services we support.